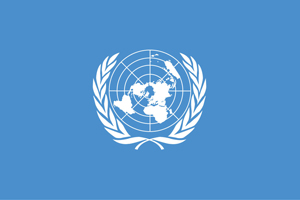 Today is the anniversary of the Charter of the United Nations.
From the official UN website this quote describes the UN in Brief:
The UN is central to global efforts to solve problems that challenge humanity. Cooperating in this effort are more than 30 affiliated organizations, known together as the
UN system
. Day in and day out, the UN and its family of organizations work to promote respect for
human rights
, while also promoting
gender equality and the advancement of women
, protecting
the environment
, fighting
disease
and reducing
poverty
. UN agencies define the standards for safe and efficient
air travel
and help improve
telecommunications
and enhance consumer protection. The United Nations leads the international campaigns against
drug trafficking and terrorism
. Throughout the world, the UN and its agencies assist
refugees
, set up programmes to clear
landmines
, help expand
food
production and lead the fight against
AIDS
.