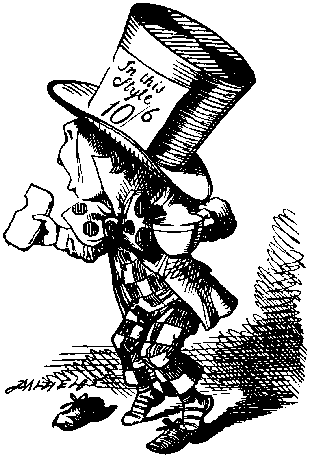 Obviously celebrated on 10/6 (look at the hat if you haven't figured it out yet), Mad Hatter day is a day to be totally silly and crazy.
Similar to the more familiar April Fool's Day, except that it's more about silliness than pranks or practical jokes.
Just in case you're unfamiliar with this character, he is the invention of Lewis Carroll in his story of Alice in Wonderland.
The most remember element in the story involving the Mad Hatter is the tea party as depicted here.
Hope your day is filled with Silliness and Fun!!!