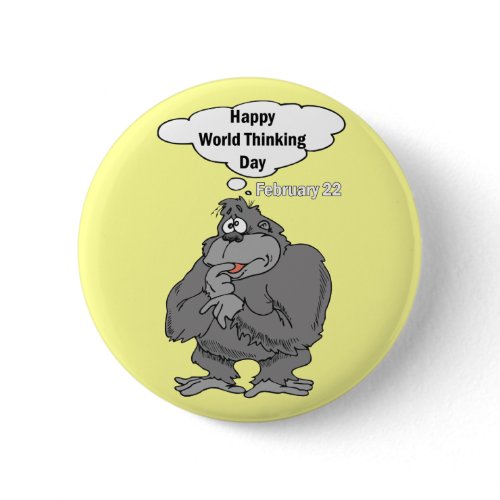 Happy World Thinking Day February 22
by
Everydays_A_Holiday
See more
Think Buttons
World Thinking Day is a Girl Scout holiday. Each year the World Association of Girl Guides and Girl Scouts designates a theme for World Thinking Day, and the activities for the guides and scouts are focused on that theme.
February 22nd was chosen for this holiday because it is the birthday of scout founder Robert Baden-Powell and his wife Olave Baden-Powell
.
No, my thoughtful gorilla has nothing to do with Girl Scouting, but why should they have all the fun... Everyone should be allowed to think on Thinking Day!